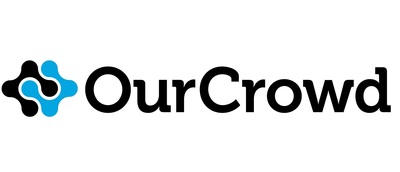 OurCrowd is a global venture investing platform that empowers institutions and individuals to invest and engage in emerging companies. The most active venture firm in Israel, OurCrowd vets and selects companies, invests its capital, and provides its global network with unparalleled access to co-invest and contribute connections, talent and deal flow.
---
---
Diversify Your Portfolio With Venture Capital
Venture capital is an increasingly important component of equity investing, given that early-stage companies are waiting longer to go public. OurCrowd provides exclusive venture opportunities formerly only available to major institutions, large family offices, and ultra-high net worth individuals. Accredited investors can select and build their own unique and diversified portfolio of global companies, alongside institutional co-investors, or invest directly into a managed fund.
How OurCrowd Works
Sourcing and Selection - Reviews and selects 1-2% of companies from 3,000 annually
Deal Terms - Negotiates and prepares deal terms
Funding - Invests its capital and invites its accredited members to invest in individual startups or funds at same terms
Growth & Networking - Strengthens portfolio with value-add, follow-on rounds, and mentorship with its global ecosystem
Proven Success
The portfolio has had 48 exits in 8 years through M&A or IPO, including acquisitions by leading multinationals Microsoft, Oracle, Intel, Samsung, Canon, Uber, Snap and others. Two of the exits in the portfolio are Lemonade (NYSE:LMND) and Beyond Meat (NASDAQ:BYND), which are amongst the largest IPO's of 2020 and 2019 respectively.
Building Value
OurCrowd builds value for its portfolio companies throughout their lifecycles, creating growth opportunities through its network of multinational partnerships, navigating follow-on rounds, recruiting industry advisors, and providing mentorship.
OurCrowd's Portfolio Index Fund (OC50)
OurCrowd is offering accredited investors an opportunity to invest in limited partnership interests of OurCrowd's Portfolio Index Fund, OurCrowd 50 ("OC50"). OC50 is a diversified investment vehicle, enabling advisers and their clients to participate in a diversified portfolio of fifty OurCrowd investment opportunities. OurCrowd is currently raising capital for OC50 Series VI, the sixth fund in the OC50 flagship fund series.
Events and Networking
OurCrowd produces in-person and virtual events that provide unprecedented access to the world of venture capital, featuring tech startups you can invest in, the entrepreneurs behind them, and the corporate leaders deploying them.
OurCrowd's in-person events are highlighted by the annual OurCrowd Global Investor Summit, the fastest-growing major tech conference in the world, with 23,259 people registering from 183 countries in 2020, and featuring 1,400 facilitated meetings among investors, startups, and corporate executives. The Summit will take place in Jerusalem on May 25, 2022, once again bringing the entire tech ecosystem together, both in-person and online.